VCE – Vocational Major
We offer the Victorian Certificate of Education – Vocational Major to our Year 11 and 12 students. A key feature of the qualification is the integration of a VET program and qualification, as well as options to take on a School-based Apprenticeship or Traineeship (SBAT).
Structure of VCE-VM
Our VCE-VM program is designed to meet the VCE-VM course requirements, ensuring that the curriculum selected is consistent with the purpose statement of the curriculum strand at the award level.
Each student is enrolled in a program that includes curriculum from each of the following strands:
Literacy and Numeracy Skills
Industry Specific Skills
Work Related Skills
Personal Development Skills.
We combine a few of our VCE subjects to allow both VCE-VM and VCE students to complete the course requirements of either qualification in the subject.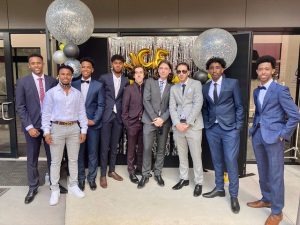 Year 12 Celebration Week and Presentation Evening
In the final week of school a series of events, including a special breakfast and assembly, are held at the College to celebrate the final week of classes prior to exams. To prepare for exams, students are welcome to return to school to work with teachers. Following the completion of exams, the College holds a Presentation Evening at which the Year 12 students are formally acknowledged and farewelled.