Prep Enrolments
At Charles La Trobe College our Prep students are warmly welcomed into our community. As a smaller school we offer our primary students a personalised school experience in which all children are known and supported by their teachers and school leaders.
Our Prep students are supported to develop foundation skills in reading, writing and mathematics, to gain confidence in themselves and become enthusiastic and curious learners.
We nurture the personal development of our Prep students by encouraging them to learn skills and behaviours in regard to:
Developing social skills including building and maintaining friendships
Working with others as part of a team
Getting along with others and being part of a community
Understanding the world and their place in it
Setting goals and meeting expectations
Problem solving and persistence.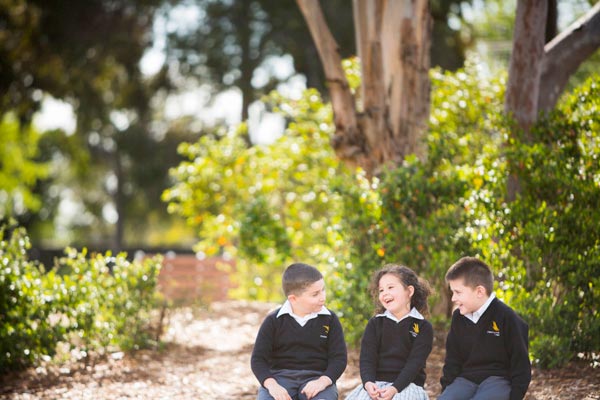 We use information from the Pre-School Transition Statement together with school based assessments (completed during the commencement program) to ensure we meet the individual needs of all our students. Our teachers provide programs that are matched to each child's interests and abilities; this approach ensures that all children experience learning success. In addition to the core curriculum (Australian Curriculum) we offer excursions (including a swimming program), incursions, performing and visual arts programs, Auslan and Science extension programs including Maker Clubs.
Prep Orientation
The Prep transition programs begin with the future Prep students participating in three transition days in Term 4. The aim of this program is to support our new pupils become familiar with school and to introduce them to life as a primary school student. The sessions are highly structured and include activities which are engaging and provide positive experiences. Parent information sessions are also held during the transition days.
Prep Transition Program
At the beginning of the school year, our Prep students attend school four days a week for the first four weeks of Term 1. The student free days enable our teaching staff to conduct assessments to understand the individual learning needs of each child. In Week 5 of Term 1, Prep students commence a full five day per week program. A number of supports are put in place to ensure every child has a smooth transition to school, including a "Buddy Program" in which all our Prep students are assigned a Year 5 buddy. Buddies look out for Prep students as they adapt to school life and begin to form new friendship groups with their classmates.
If you are interested in making an Enrolment Enquiry please complete the on-line enquiry form; the relevant sub-school principal will contact you to arrange a tour and enrolment interview.
Tour dates for 2019 are:
Thursday 28th March
Friday 10th May
Tuesday 4th June
Wednesday 31st July
Online Enrolment Enquiry
---
Contact Details
Primary School Principal – Nathan Moore
235 Kingsbury Drive, Macleod West
Phone: (03) 9223 1400
Enrolment Information
Phone: (03) 9223 1400