Testimonials
Discover what some of our students have to say about Charles La Trobe College and what they're doing now.
Nadine Salita

Student – Bachelor of Arts
University of Melbourne

Nadine is in her second-year at The University of Melbourne (Parkville campus). She is studying a Bachelor of Arts, majoring in Media & Communications and Creative Writing.

In Year 12 at Charles La Trobe College (CLTC), Nadine was College Captain and graduated in 2021 as DUX of the College. Previously, she held the position of 2020 Arts Captain and was an active Rotary Club Interactor from 2019 until 2021.

"Before graduating from CLTC, I asked myself: "What legacy do I want to leave behind at CLTC?" I am proud to say that I led the organisation of CLTC's first-ever "RUOK? Carnival Day" in 2021, as well as created CLTC's first-ever school podcast called "CLTC Let's Talk" which is available to listen to on Spotify."

Since graduating from CLTC, Nadine has worked as a project leader for the Youth Foundation organisation of Banyule Community Health, specifically for their annual Youth Foundation Celebration Day event. In 2023, she will continue her advisory role with the school's podcast team. During her first year at The University of Melbourne, she produced four short films, one of which focused on a particular person's journey in sport.

"As I have experienced firsthand, here at CLTC, every teacher and staff member is dedicated to keeping their students safe and feeling welcome as they jolt them towards success in the real world. That's exactly what CLTC has done for me, which is why I am proud to have CLTC as my alma mater and to feel connected to them even after high school. I hope you and your child will enjoy their foundational years here at Charles La Trobe College."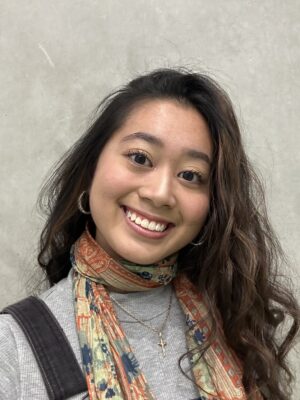 Rahma Jama

Student – Bachelor of Human Resource Management
La Trobe University

Right now, I'm doing Bachelor of Human Resource Management with second major of Tourism and Hospitality at Latrobe university. Choosing this course was the best decision I have made early in year 12 and I am so grateful.

University life is quite different from school life. In university, there is too much responsibility whereas in school your responsibilities are much less.

I think having a strong sense of responsibility is what makes us succeed in our university and school life. In terms of a work load, you cover pretty much a whole text book in one semester, (this was surprising to me but it is worth doing it). My favourite part is that every semester you learn new subjects, new things and meet new people which is fun.

Even though there is too much work in Uni, trust me it isn't scary, it is adventurous.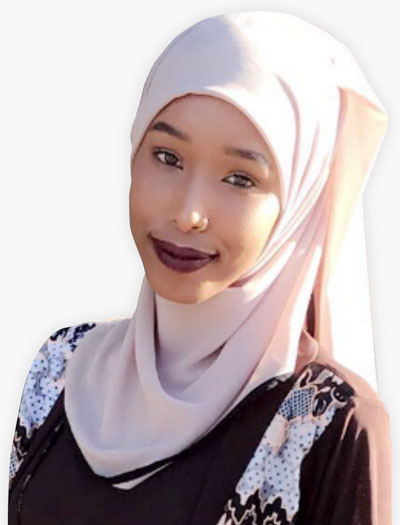 ---
Ida How

Student – Bachelor of Commerce and Law
La Trobe University

I am currently undertaking a double degree in Bachelor of Commerce and Law at Latrobe University. This course takes about 5 years to complete and I am currently in my second year. One word to describe this course is "intense" but I am finding the challenge fun at the same time with the support of my family and friends.

Personally, I would say that the main difference between university and school life is independence. This means, having total control on how to manage your studies and social life. In that respect, there are no teachers asking you whether you have completed your homework and it all depends on your management skills.

CLTC has provided some aspects that assist in preparing my tertiary life. One of this was the guidance of the teachers in CLTC in relation to their teachings and knowledge that was shared among students. This assists in enhancing the necessary skills and knowledge that students can apply in their university life.

For now, my goal is to graduate from my degree(s) at Latrobe University. Then I would continue to pursue a commerce – law career, but that is still yet to achieve. It was a tough journey to get to where I am currently, however with constant perseverance and hard work, it is possible to turn my dreams into a reality.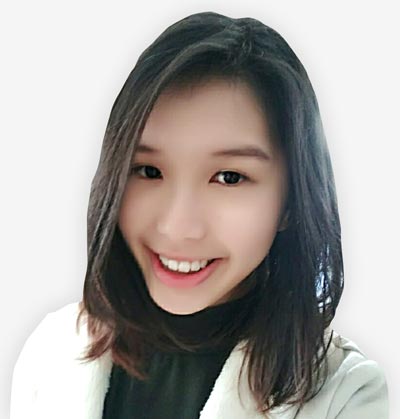 ---
Jake Mohamad

Employee – Mercedes-Benz Melbourne

This year is going well for me and I am still working at Mercedes in Port Melbourne. I continue to learn about the Industry and am showing competency and confidence in my role. I have recently moved out of my family home and this has made it a lot easier for me to focus on work and other needs. It has also given me freedom and a double car garage – who wouldn't be happy about that!.

Being a part of the Mercedes Team involves a lot of problem solving and team work and being a student at Charles La Trobe College has helped me to contribute to this very well.

My future involves completing my apprenticeship at Mercedes Benz before considering my options at other companies to further develop my knowledge and skills in the industry. Performance cars is something I find very interesting and a lot of fun so I may pursue this at a later stage.

I have enjoyed my journey at Charles La Trobe College especially during year 12, this was a great year for me. The teachers were very supportive throughout the year, not only with our education but with issues we may have faced throughout the year.

The career's advisers were very helpful in guiding me to my career path. I am enjoying my journey and see a good future ahead.