Deaf Facility Enrolments
As a highly inclusive and diverse community, Charles La Trobe P-12 College is proud to include a Deaf Facility for secondary aged students who are deaf or have hearing impairments.
Learn more about our Deaf Facility
To make an enrolment enquiry please complete the online enquiry form or contact us at (03) 9223 1400.  The Deaf Facility manager will be in touch to organise a tour and enrolment interview.
Online Enrolment Enquiry
---
For more information please contact the Deaf Facility Manager as outlined below: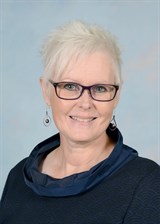 Deaf Facility Manager – Ms Linda Arthurson
235 Kingsbury Drive, Macleod West
Phone: (03) 9223 1400