Wellbeing
Charles La Trobe P-12 College is proud to be a diverse and inclusive learning community.
At Charles La Trobe College we have a long standing commitment to providing a safe and orderly school environment for our young people to strive, to seek and to excel. Our values "Respect", "Excellence", "Acceptance," and "Leadership", support Charles La Trobe College's work in curriculum, wellbeing and engagement. We build the capacity of all learners to achieve their personal best.
The Wellbeing Team at Charles La Trobe College can help address a variety of issues including:
Friendship and relationship issues
Mental health and wellbeing
Personal safety
Child, Adolescent and Family issues
Putting you in touch with appropriate services in the community
Financial Hardship, smoking, gambling, alcohol or drug use
Grief and loss
Sexual health and Sexual identity
Any circumstances or feelings a student finds is challenging them inside or outside of school
What we offer at Charles La Trobe College
Breakfast club (in partnership with View club) Tuesdays and Wednesdays
Homework Club (In partnership with Melbourne City Soccer club)
Assistance with uniform for families in financial hardship (State School Relief)
Crisis response, 1:1 brief counselling and group work as appropriate
Due to our strong partnership with La Trobe University, we can periodically access specialist services such as:

Art Therapy
SHINE Intensive Language Intervention Program (Primary)

Direct Instruction Literacy Intervention Program Foundation to Year 9
At Charles La Trobe College we access DET  – Student Support Services (SSS) to assist children and young people facing a range of barriers to learning to achieve their educational and developmental potential by providing a range of strategies and specialised support at the individual, group, school and Area levels.
Catherine Petersen
DET Education Psychologist
Joy Kwok
DET Speech Pathologist
In addition we can make referrals to external Educational Psychologists  through  Assessment Australia.
We also make referrals Private Psychologist – via New Chapter Psychology. Referrals are made through the wellbeing team. Students need to have a Mental Health Plan which gives them access to up to 10 sessions in calendar year and is covered by Medicare.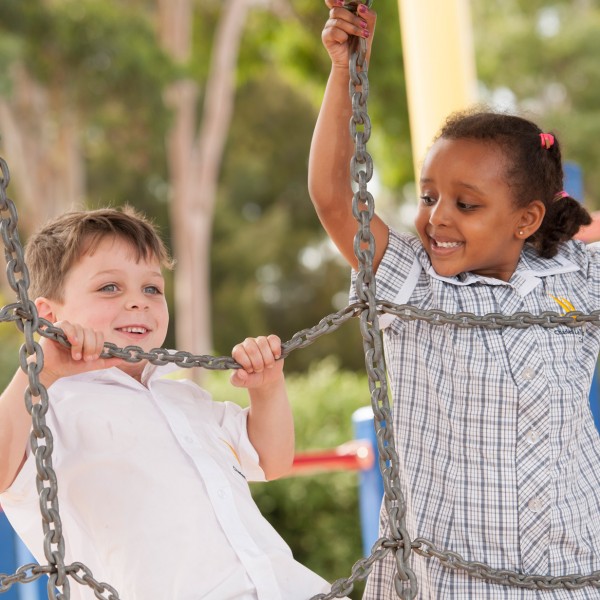 Child Safe Standards
In compliance with Ministerial Order No. 870 regarding Child Safety Standards in Victorian Schools, Charles La Trobe P-12 College has made a full 'Commitment to Child Safety'.
View our Child Safety Policies
Special Events
In collaboration with the Student Leadership.
Term 1

Term 2

Term 3

Are You Okay Day
Thursday 13th September
Term 4

Mental Health Week
October 7th – 13th
Whole School Approach to Wellbeing
Berry Street Education Model (BSEM)
CLTC takes a whole school approach to wellbeing using the Berry Street Education Model (BSEM). The BSEM approach is based on a Trauma-Informed Positive Education Program that links trauma-informed classrooms with proven positive psychology interventions. The Berry Street Education Model provides strategies to teacher to ensure students achieve their personal and social potential through educational achievement.
Building school-wide rhythms and body regulations through a focus on physical and emotional regulation of stress responses, de-escalation in school and classroom contexts, and mindfulness opportunities throughout the school day.
Increasing relational capacities in staff and students through attachment principles with specific relationship strategies with difficult to engage young people.
Creating a strong culture of independence for academic tasks by nurturing resilience, emotional intelligence and a growth mindset.
Employing engagement strategies that build willingness in struggling students.
Harnessing a values and character strengths approach to enable successful student self-knowledge, which leads to empowered future pathways.
Wellbeing Team
---
External Agencies
Are you in danger?
If you, or someone you are with, is in immediate danger Call 000
Helpful Information & Support Services