Every student will fulfil their personal potential and graduate from school prepared for life's pathways.
Charles La Trobe P-12 College is proud to be a diverse and inclusive learning community.
We build the capacity of all learners to achieve their personal best. The work of teachers is driven by a growth mindset: we believe every student can achieve and we have high expectations of all learners. Our teachers understand their students and are dedicated to helping all students succeed. We are technologically innovative and offer a broad range of enrichment activities, in addition to our core curriculum. Our STEM programs prepare students for the future world of work, in which creativity and problem solving will be critical skills.  Our open learning spaces promote teaching as a public practice and enable us to create a safe and orderly learning environment.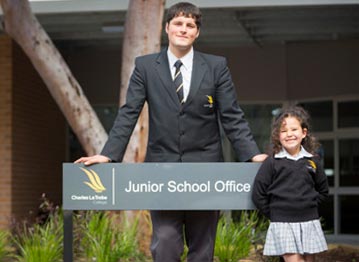 Follow us Online
Keep up with all the latest news at Charles La Trobe College on social media.