Every student will fulfil their personal potential and graduate from school prepared for life's pathways.
Charles La Trobe P-12 College is proud to be a diverse and inclusive learning community.
Charles La Trobe College respectfully acknowledges the Traditional Custodians of the land on which our school stands – the Wurundjeri People of the Kulin Nation. We pay respect to Elders past, present, and the children and families of our school community for they hold the memories, the traditions, the culture and hopes of Aboriginal and Torres Strait Islander peoples.
We build the capacity of all learners to achieve their personal best. The work of teachers is driven by a growth mindset: we believe every student can achieve and we have high expectations of all learners. Our teachers understand their students and are dedicated to helping all students succeed. We are technologically innovative and offer a broad range of enrichment activities, in addition to our core curriculum. Our STEM programs prepare students for the future world of work, in which creativity and problem solving will be critical skills.  Our open learning spaces promote teaching as a public practice and enable us to create a safe and orderly learning environment.
Nadine is in her second-year at The University of Melbourne (Parkville campus). She is studying a Bachelor of Arts, majoring in Media & Communications and Creative Writing.
In Year 12 at Charles La Trobe College (CLTC), Nadine was College Captain and graduated in 2021 as DUX of the College. Previously, she held the position of 2020 Arts Captain and was an active Rotary Club Interactor from 2019 until 2021.
"Before graduating from CLTC, I asked myself: "What legacy do I want to leave behind at CLTC?" I am proud to say that I led the organisation of CLTC's first-ever "RUOK? Carnival Day" in 2021, as well as created CLTC's first-ever school podcast called "CLTC Let's Talk" which is available to listen to on Spotify."
Since graduating from CLTC, Nadine has worked as a project leader for the Youth Foundation organisation of Banyule Community Health, specifically for their annual Youth Foundation Celebration Day event. In 2023, she will continue her advisory role with the school's podcast team. During her first year at The University of Melbourne, she produced four short films, one of which focused on a particular person's journey in sport.
"As I have experienced firsthand, here at CLTC, every teacher and staff member is dedicated to keeping their students safe and feeling welcome as they jolt them towards success in the real world. That's exactly what CLTC has done for me, which is why I am proud to have CLTC as my alma mater and to feel connected to them even after high school. I hope you and your child will enjoy their foundational years here at Charles La Trobe College."
Nadine Salita, Student - The University of Melbourne University of Melbourne
Currently in her second year at Monash University student a Bachelor of Science (Human Pathology) and a Bachelor of Arts (Chinese Studies). Mina has been recognised for her outstanding academic achievement in the field of Chinese Studies by the Consulate General of the People's Republic of China in Melbourne. She won First Prize in the Chinese Language and Cultural Awards in 2022.
Mina is actively enagged in student leadership within the University, including Monash Minds Student Leadership Program (2022) and the Vice Chancellor's Ancora Imparo Leadership Program (2023).
"I would like to recognise the supportive educators and wealth of extra-curricular opportunities available to students at Charles La Trobe P-12 College in fostering a proactive spirit, keen work ethic, and confident can-do attitude. My experience as a student at the College has inspired me to continue to strive towards personal excellence and seek out opportunities for personal and professional growth."
Mina Al-Khafaji, Student - Bachelor of Science & Bachelor of Arts Monash University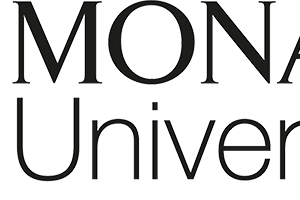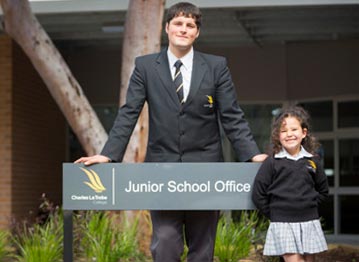 Follow us Online
Keep up with all the latest news at Charles La Trobe College on social media.